J Mitchell's WooHoo Atomic Burger & Seasoned Fries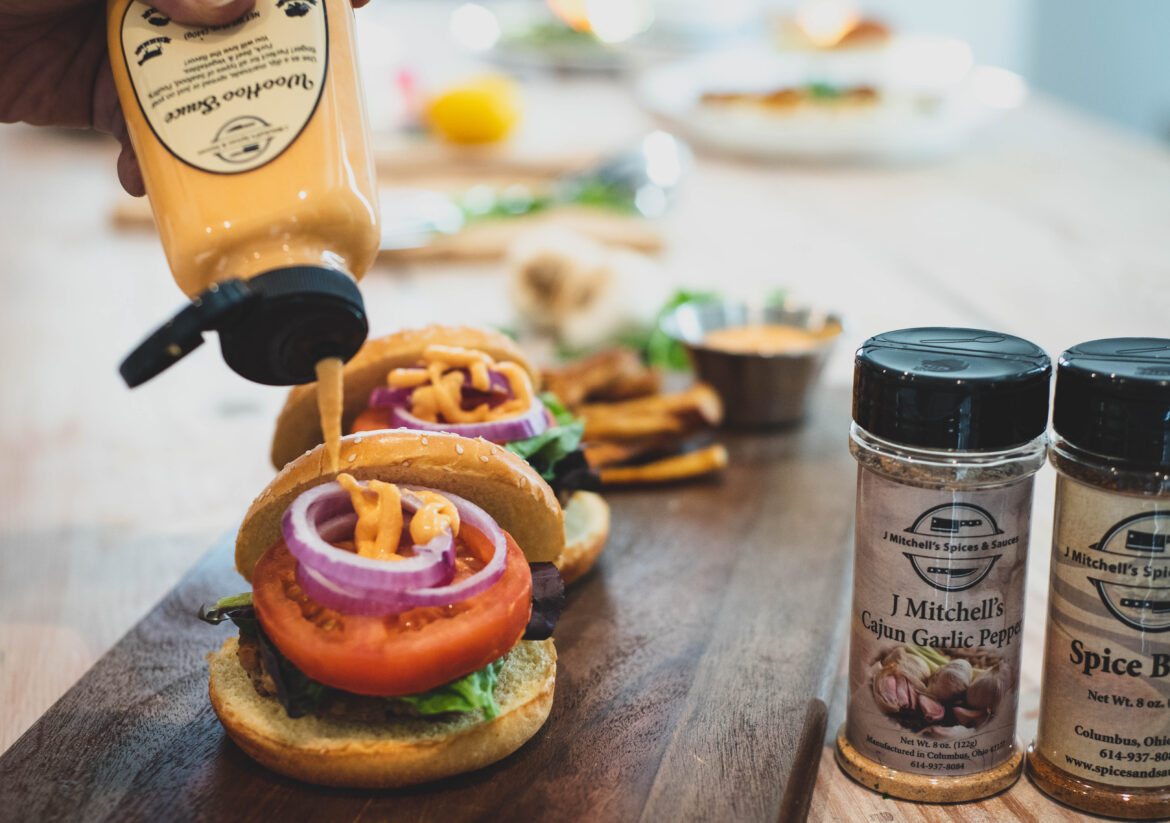 Nothing quite hits the spot like a burger packed with awesome J Mitchell's spices, oozing with our tangy WooHoo sauce! Bring the flavors of your favorite restaurant home with our Atomic Burger and Seasoned Fries.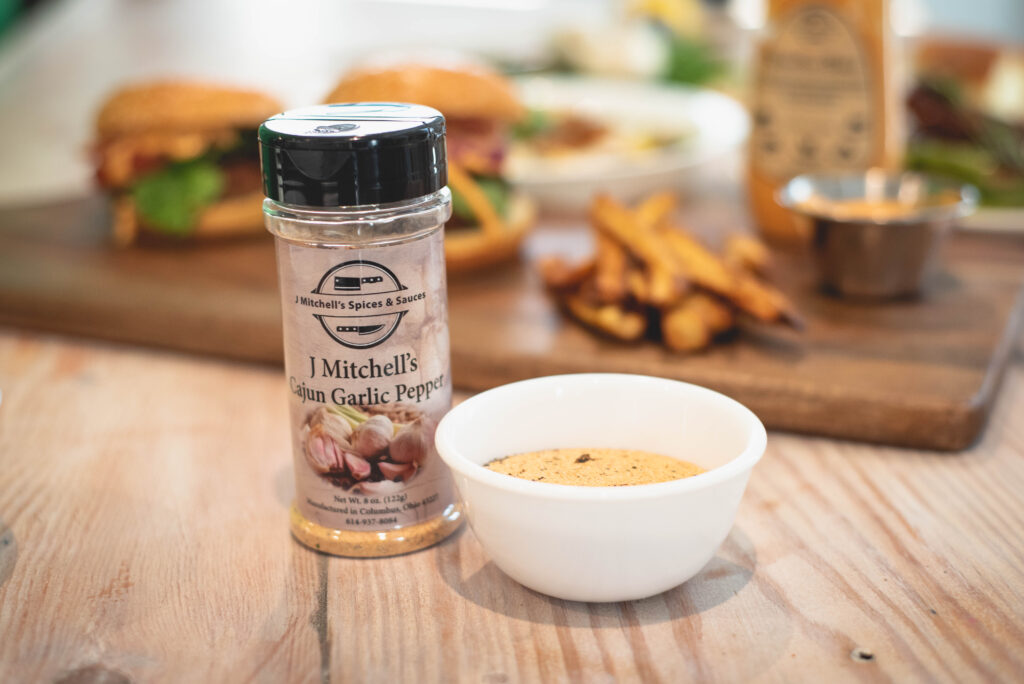 Did you know Americans eat nearly 50 billion burgers per year? There are roughly 325,000,000 people in this country, so that means that the average American consumes 154 burgers each year, or three per week. That's a lot of burgers! So, rather than dining out to satisfy your craving for this classic culinary creation, make it at home and make it memorable with J Mitchell's.
Ingredients:
1 lb ground beef
1 tbsp J Mitchell's Spice Blend
1 tbsp J Mitchell's Cajun Garlic Pepper
1 tbsp (or more) J Mitchell's WooHoo Sauce
1 Tomato
1 Red Onion
Lettuce
Brioche Hamburger Buns
French Fries/ frozen or fresh cut (we of course prefer fresh cut)
Preparation:
Place ground beef in a bowl and season J Mitchell's Spice Blend sufficiently (no skimming on this recipe).
Mix well and shape into patties.
Heat grill to medium-high heat and cook until desired level of doneness.
Fry French Fries according to your preference, when done, put in bowl, season with J Mitchell's Spice Blend.
Prepare hamburger with condiments and top generously with our famous Woohoo sauce to add that special zing!